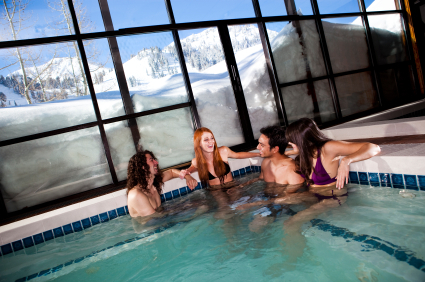 What better way to relax after a day on the slopes than with a massage, then relaxing in the hot tub with a glass of Champers?
We'd love that! Shame we can't afford it but if you can and you are looking for a spot of luxury then check out the luxury holiday accommodation below.
Small private chalets in fantastic locations with hot tubs, saunas, personal chefs, private 4x4 vehicles to chauffeur you around… the list goes on and on. There are some really great luxury chalets and apartments in the ski resorts. You enjoy, we'll keep dreaming!