So what's the best way to get to your chosen ski resort?
There are lots of options you can fly, drive, or take the train! Of course some resorts lend themselves to each option better than others do.
Check out our travel pages here and explore the different ways to get there - from flights to links to places to stay on the way if you are driving you'll find them all here!
Do let us know if you think something should be listed here and it isn't!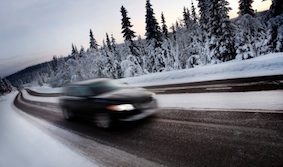 A lot of resorts are just 8 hours drive from Calais.

By driving you have complete flexibility when in resort to visit other places should you want to.

French motorways are far less congested than those in the UK so it is usually an easy drive.

Or why not break the journey and stop en route to see a bit more of France?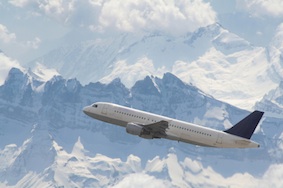 With so many airlines now servicing popular ski resorts it is nearly as easy as catching a bus!

Book early to get the real bargains or ask us about midweek holidays and long weekends and fly at a less popular time to make some real savings.

Watch out for the extra charges for sports kit and heavy bags!

Check all the options especially at peak times as some of the main operators can be cheaper than the "budget" airlines.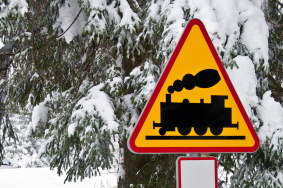 Train can be a great way to travel to the Alps and it is the most environmentally friendly way to travel. Hop on the Eurostar ski train at St Pancras International or Ashford International and be whisked out to France at 186mph.

Take the day train for stunning views from your seat as you travel across France and into the Alps or opt for the night train and arrive bright and early in your destination, rested and ready to take on the slopes the on first day of your holiday and benefit from extra days skiing. Some resorts in Austria and Switzerland actually have a station in the resort itself!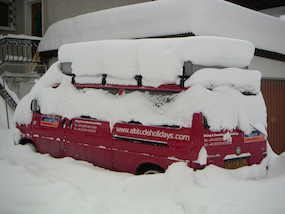 There are lots of taxis and transfer companies that will take you from the airport to resort.

You can book your own private transfer for just your group or you can save some pennies and book a shared transfer.

Private transfers will meet your flight and take you straight to your ski accommodation, a shared transfer will mean you are sharing the minibus with other people who are arriving / departing on a similarly timed flight. You may not have to wait at all or you may have to wait an hour or two - check with the transfer company direct for the best option to suit you.