Welcome to the Altitude Holidays Ski & Snowboard Blog.
You can read our latest thoughts and news about what is happening in the world of skiing and snowboarding. Information about holidays, equipment, accessories, resorts, weather and of course hopefully our adventures in the snow during the season!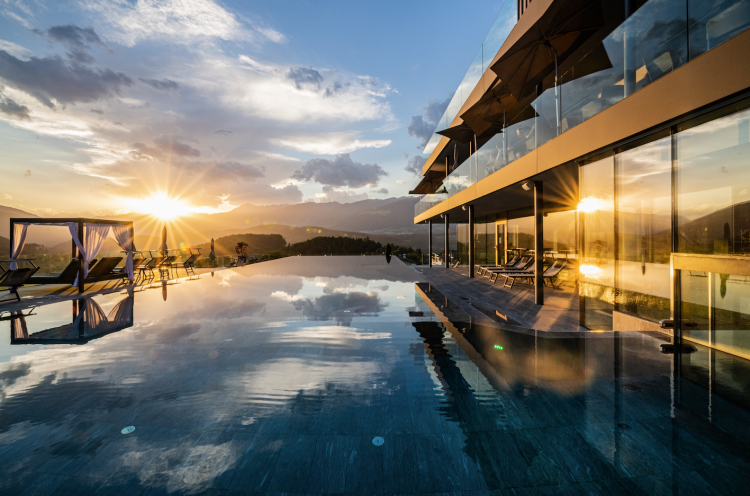 Stay safe, stay well!
Tucked away from the crowdy and busy cities, to find peace somewhere - also during this After-COVID19-period - seems strange, but it is possible!
We must admit, the last months weren't that easy for anybody of us, no matter where we are from, North or South, East or West. We had to face extended time within our own houses, and for those who had gardens or at least a terrace or balcony, life suddenly seemed to be more comfortable.
Here in the Italian Dolomites, we experienced the same as you did in the UK, even if we were perhaps that lucky that the British people are, who are living in the countryside. In March, April and May, the days were sunny, and we were looking out of our windows – or balcony or terraces. Even if our hearts were a little bit sad because of the entirely white, but empty slopes of our Skiing Mountain Kronplatz – Plan de Corones, but finally we saw nature growing. The landscape was becoming green, strangely sooner than ever.
It is true, living in the mountains was a slight, comfortable advantage during COVID19 period. We could walk first around our houses, then to jog in the fields, and finally walk in the surroundings of our Hotel and our Moutain Lodge. After a while, we could go further and use the hiking paths and forests, lying just right behind our houses, and afterwards, when the authority did allow it, finally climb up our Mountains again.
It is true, we live in an ideal ambience, very near to the UNESCO-DOLOMITES, with lots of opportunities to explore, experience, enjoy and relax.
What we appreciated most: be in nature, more ofter with nobody around us, and in case we did meet somebody, we did use and still do use all security rules in order not to get the Virus. Who actually "has gone" from our Italian Province South-Tyrol – Südtirol - Alto Adige. And we hope, forever.
We have good news: we have reopened our doors for our tourists!
To pamper your palate with finest Mediterranean and Alpine culinary creations in stylish dining rooms - in the perfect distance one from each other - or come to balance with healthy, fresh cuisine, prepared with locally sourced ingredients, all this is again possible!
As we have our SPA area and stylish wellness embedded in nature, it is again possible to enjoy top-notch spa amenities in a great variety of vast open spaces and within a unique combination of luxury, design and exclusive concept.
5 STAR PREMIUM SPA HOTEL Winkler and also – in an even more exclusive ambience – our LUXURY MOUNTAIN CHALET with 5 Suites, Butler- and Concierge Service PURMONTES offer a wide range of sports and leisure activities and now in summer two private outdoor guides, in wintertime – again from December 2020 - ski programs in the Dolomiti Superski Area, at Kronplatz – Plan De Corones or in the Ski Resort 3 Peaks Dolomites or even in Alta Badia, as you like, and finally ski-free explorations of nature in winter.
Hikes and bike tours in summer, springtime and autumn are a must, and for children and teenagers, we are famous for offering a special one-year entertainment program.
With our being very serious and aware in general, we think that we can help you in recovering soon from this extraordinary hard period lived during the last mounts. We hope that you will trust us in that we will do our best in making your holiday in the Italian South Tyrol and UNESCO-DOLOMITES with our appreciated cousin, definitely a memorable one!