Advertise your ski accommodation
INTERESTED?
If you want to get your whole property booked up in one go, or even in big chunks, then all you need to do is REGISTER HERE.
If you have any questions then please do contact us.
We have many different alternaitve advertising packages (banner ads, mailers and more) as well and would love to discuss helping you fill your beds so please get in touch.
Call us on:
020 8088 2858
or .(JavaScript must be enabled to view this email address)
IT'S BEEN A TOUGH YEAR COUPLE OF YEARS WITH COVID & BREXIT
PROMOTE EARLY BOOKINGS FOR 2022/23 OR YOUR LATE OFFERS!

Do you want to fill up all of the beds in your property?
Do you want to get as many bodies in your beds as you can throughout the winter season so you can run a profitable business so you can have more fun out on the slopes and spend less time in the office worrying about bookings?
Isn't that why you started this in the first place?
You can advertise your property on our new and innovative website and you will be actively targeting groups of skiers and snowboarders.
No annual fees - all enquiries direct to your inbox and only pay commission if you sell a holiday. So when your beds are all filled up you can get out and enjoy the snow and spend that hard earned money on a coffee or beer on the slopes!

YOU HAVE NOTHING TO LOSE!
YOUR PROPERTY SEEN BY THE KEENEST SKIERS OUT THERE - exclusive partnership with www.FALL-LINE.co.uk
We have an exclusive partnership with Fall-Line.co.uk and your offers will be shown on their website and in their mailers.
FALL LINE SKIING MAGAZINE
Written by the passionate and read by the dedicated, Fall-Line Skiing is the real skier's magazine.
For the past 25 years we've been shining the light on dream destinations, uncovering secret stashes, exploring beyond the ropes and testing gear in the harshest of high mountain environments.
Our mission is to stoke your freeride flame and help you reach your summit in safety and in style.
We are serious and smiley powder people.
Fall Line influence a serious amount of serious skiers!
NO AGENCY PAYMENTS , NO ANNUAL FEES - speak to the holiday makers direct.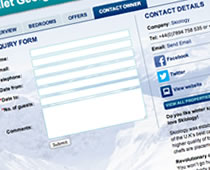 You'll be able to sell your holidays better than anyone else so speak direct to the people looking.
You'll be able to sell your holidays better than anyone else so speak direct to the people looking and cut out the middle men – no endless threads with agents..
There are no third parties involved – all enquiries with the holiday maker are quick and easy and direct to you.
LESS HASSLE, FEWER EMPTY BEDS - target groups & fill up your beds quickly & easily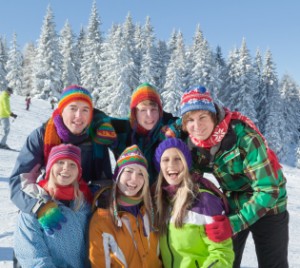 You have so much less hassle when you fill up your property with groups of people Less hassle, less risk of empty beds, more time to do what you want to! Which is probably not sitting at a computer looking for punters.

You have no worries about will groups mix, will the young party people disturb the older quieter ones, will the meat eaters upset the veggies……?
Our unique group organising feature means you are increasing your chance of filling up your beds with groups.
FILL EMPTY BEDS WITH DEALS & OFFERS - update your own special offers as often as you want to.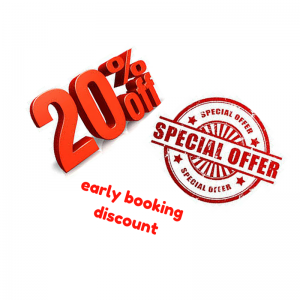 You can promote your property with special offers which are visible on both your property profile page and the ski deals section of the website.
You can list up to ten offers per property by dates & categories such as:
- Last Minute Bookings
- Peak Week Availability
- Early Booking Discounts
…..and more.
These appear both in your property profile and the Ski Deals section on the site and on the Fall-Line website - all you need to do is update them whether it is for early discounts, cancellations, last minute offers or any other reason.
VIDEOS ARE SO IMPORTANT - share your videos; action, promotional or just all that powder!
You'll know how important video is in today's world of social media.
You can upload videos to show off your property, resort or even just the latest video of you and your team flying through the powder with not a care in the world as your beds are all booked up!
Video can be added to your property page or blog and if we love it then we may even promote it on the home page!
MAKE YOUR PROPERTY STAND OUT - it's like your own website.
You aren't limited to a brief description - there is plenty of space available to add a detailed description of all of the great features of your property.
It's like a mini website of your own - make it as appealing as you can and more skiers & boarders looking for your accommodation will make an enquiry.
LOADS OF PHOTOS - show off the best of your property. Fabulous bathrooms, quirky rooms, great views?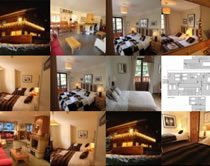 You can upload the best photos to show exactly how fabulous your property is!
You can even add photos of each room as well to show exactly what each bedroom is like.
Got a quirky room, got a fabulous bathroom, got amazing views? Use them to show off your property and get the beds filled up!
DISPLAY YOUR AVAILABILITY - even for individual rooms.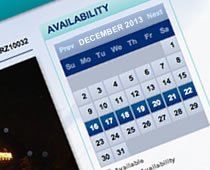 You can update your availability right down to individual rooms!
The more you update your availability the higher up the search results your property will come – the more bookings this leads to!
You can even update your availability by each bedroom only so you aren't dealing with enquiries that just aren't suitable.
YOU ALWAYS KNOW HOW YOUR LISTING IS DOING - who is looking at your property?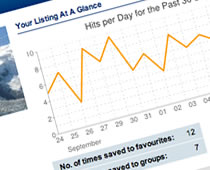 Want to know how well your listing is doing?
Not only can you can see how many times your property has been viewed and shortlisted you can also contact party leaders direct to discuss availability for their group.
TRUSTED - in the ski holiday industry since 2000.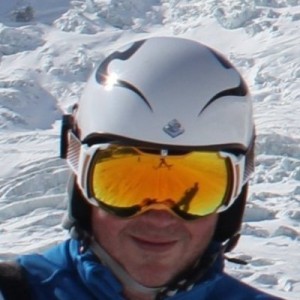 We've been around for a long time and between us have many years of experience in the ski industry -
we've run chalets and marketed them for a long time.
The company was founded back in 2000 by Rich Evans with two catered chalets in Courchevel 1650. In 2004 the company moved away from The Three Valleys and chalet operating and based itself in Les Carroz, Le Grand Massif as it switched to act as a travel agency specialising in ski holidays.
In 2013 things changed as it became part of Snowcapped UK and using the marketing expertise of James Gambrill developed to offer ski chalet and other owners a great platform to advertise their properties.
In 2015 Rich Evans was brought back into AltitudeHolidays.com.
Run by ski industry professionals with over 35 years of experience in the industry Altitude has a unique website and will be expanding into new resorts and offering a hand picked selection of the worlds best ski holidays.
Find out more about us here.