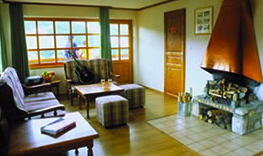 Self catered ski accommodation has improved massively since the days of cramming six in to a tiny French apartment!
Gone are the times when one of you has to move your mattress out of the bath so someone else can bathe!!?
There is self catered ski accommodation to suit all budgets, from the more basic if you are on a smaller budget (but still with a bed each!!) to some high-end, luxury, spacious self catered chalets, offering the privacy you are looking for.
If you are on a budget you can cook for yourselves or if you want to splash out and sample the local resort restaurants you can have total flexibility!